Advertise your business or fundraiser with us: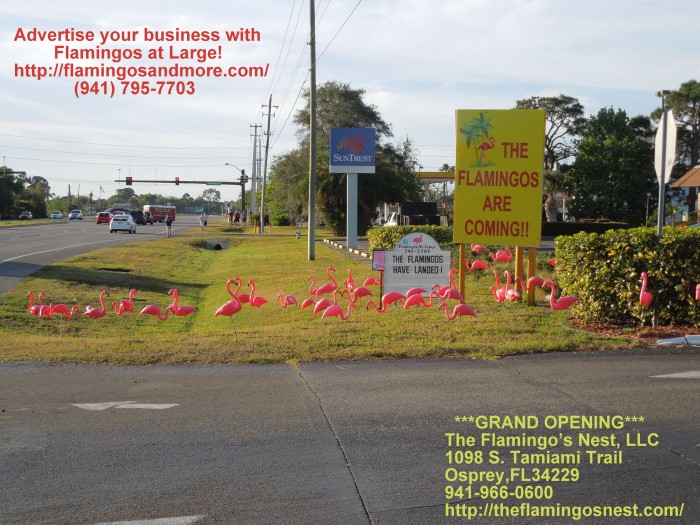 Are you having a grand opening, special sale, fund raiser, or another special event that you want to promote? Let our LARGE DISPLAY SIGNS and critters draw attention to your special promotion!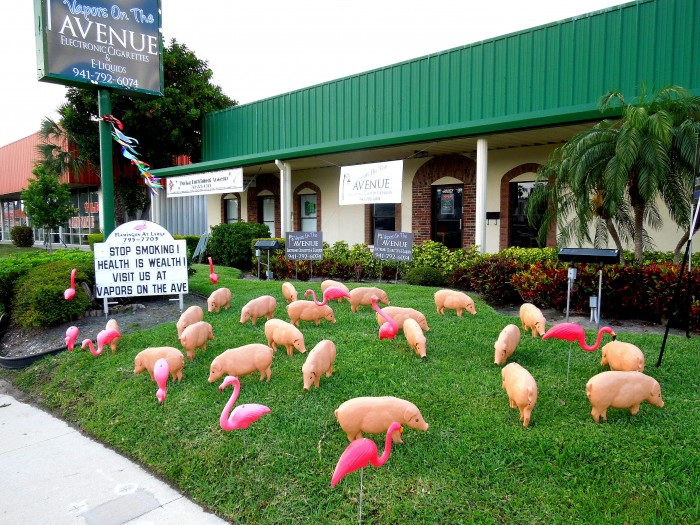 The display consists of your choice of 50 flamingos, 30 cows, 30 pigs, 30 hearts, or a combination of the critters. The display will also include a heavy duty sign with four lines of text that we will personalize for you.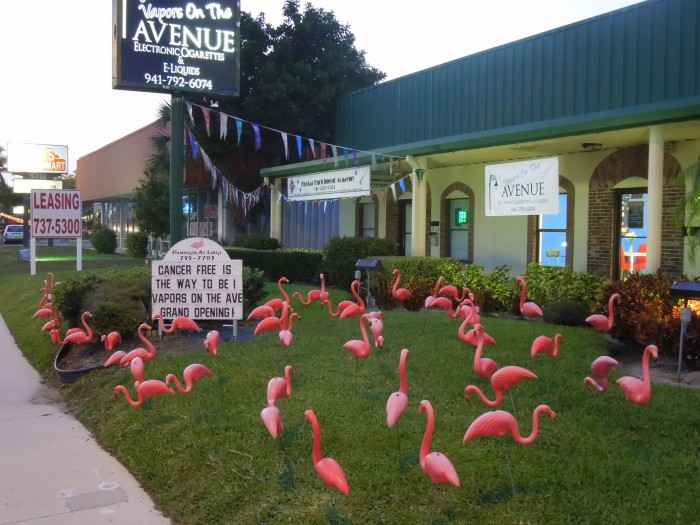 Our staff will deliver your promotional display before opening business hours and pick up between closing business hours and sunset. We will do our best to accommodate specific hours if you are in need of a different delivery and pick up time other than what is offered.  We offer an extensive list of slogans for your personalized sign and would be happy to email the list to you at your request.